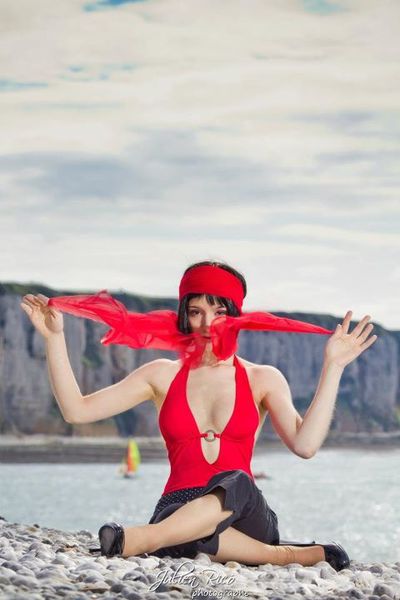 ★Pseudo/Nickname★
Yuan depuis 2004 / Yuan since 2004
★Age★
20+4
★Statut★
Intérimaire/Temporary employee
★Activités/Activities★
La couture/sewing, les mangas/reading mangas, les perruques/wig collection, le cosplay/costume playing, le karaoké, la musique/listening to music
★Lieu d'habitation/Living place★
Ile de France
★Hobbies★
Shooting photo
★Passion★
le Japon/Japan
★Langues pratiquées/languages★
Anglais, Allemand et Japonais/English, German and Japanese
★Premier cosplay/First cosplay★
Illyasviel von Einsberg from Fate/Stay Night
★Première convention/first event★
Japan Expo 2007
★Premier concours/First contest★
Chibi Japan Expo 2007
★Conventions visitées/events visited★
Japan Expo - Paris Manga - Harajuku - Mang'Azur - Dijon Saiten - Toulouse Game Show - Japan Touch - Anim'Est - Japan Expo Sud - Japan Expo Centre - Soleil Levant (Angers) - Cartoon Beach - Manga Expo 2007 - Japan Party - Epitanime - Manga Party Festival - Paris Coplay......
★Commentaires/comments★
Je vous souhaite la bienvenue dans l'univers made in Yuan. Je fais tout cela pendant mon temps libre quand je ne suis pas sortie avec les copains. J'espère que vous apprécierez ma modeste contribution dans le vaste monde qu'est le cosplay. Quelque soit votre intérêt pour le cosplay, je n'ai qu'une chose à dire : Osez! Les regards extérieurs ne vous seront pas toujours favorables, cependant, il y aura toujours quelque chose qui vous guidera : votre coeur. Il est à vous, il est unique, il a ses propres envies comme celui des autres aura les siennes. Ne vous laissez jamais influencer par les envies d'autrui s'ils ne sont pas en accord avec vos propres envies.
C'est ainsi que je pratique le cosplay. Et vous?
Welcome to my place made in Yuan. I'm doing all of this in my free time when I'm not hanging outside with my friends. I hope you'll appreciate my little contribution in the wide world of cosplay. Whatever your interest in cosplay, I've only one thing to tell you ; Do it! The outside people minds won't be always with you but the only thing you have to trust is your heart. You have only one, with your own wishies as other people would have their own. You should never get influenced by other people wishies if they are not according to yours.
That is my way of cosplay. And you?
^^; hope my english is not so bad even if I use a very elementar words :'D
Bonne Visite :)
Yuan